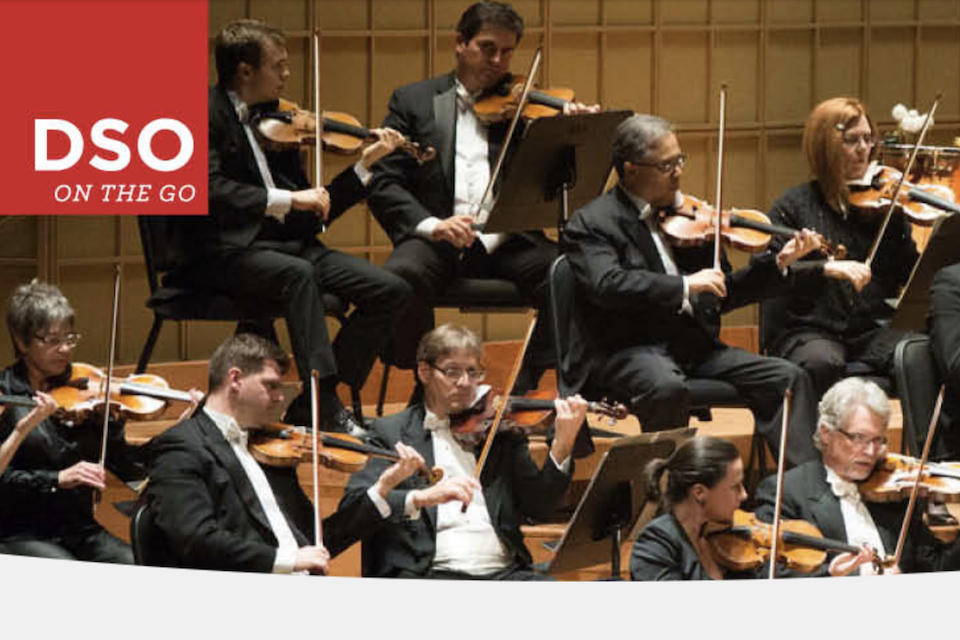 November offers two opportunities to enjoy one of the world's foremost orchestras right in your "backyard."
The first Dallas Symphony Orchestra DSO on the GO performance in November takes place on the 16th at Cedar Valley College in Lancaster. The DSO will perform selections from Mozart, Piazzolla, Ravel, Strauss and Grieg.
The second opportunity takes place on the 17th at Stonebriar Community Church in Frisco. The program includes selections from Strauss, Debussy, Grieg, Mozart, Piazzolla, Ravel, Bizet and Saint-Saens.
General admission tickets are $19 and student tickets are $5 with Promo Code STUDENTGO. Tickets may be purchased at mydso.com or by calling 214.TIX.4DSO.
Enjoy the shows!