As temperatures drop, so often do our hopes of having full flowerbeds. But winter doesn't have to be dull and bleak. When updating your landscape for wintertime, there are a variety of plants that enjoy cooler temps.
Whether using native Texas or non-native plants, here are five plants for adding color and texture to your winter garden.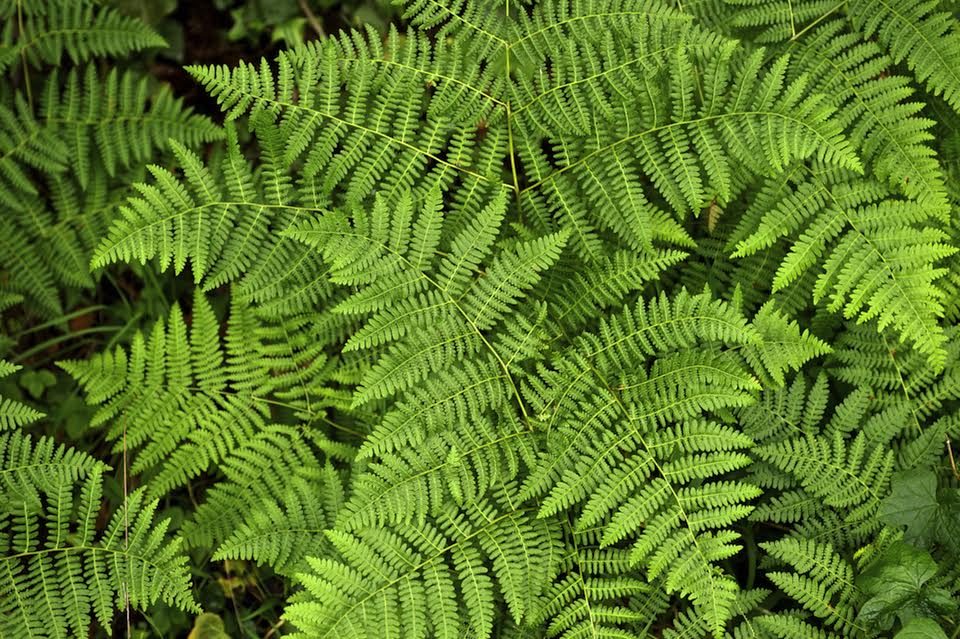 Christmas Fern
This robust, glossy fern is a great option for a border or accent plant. Although it won't flower, ferns are easy to grow and stable in the right conditions. The evergreen fronds grow in clusters that will increase in size over time.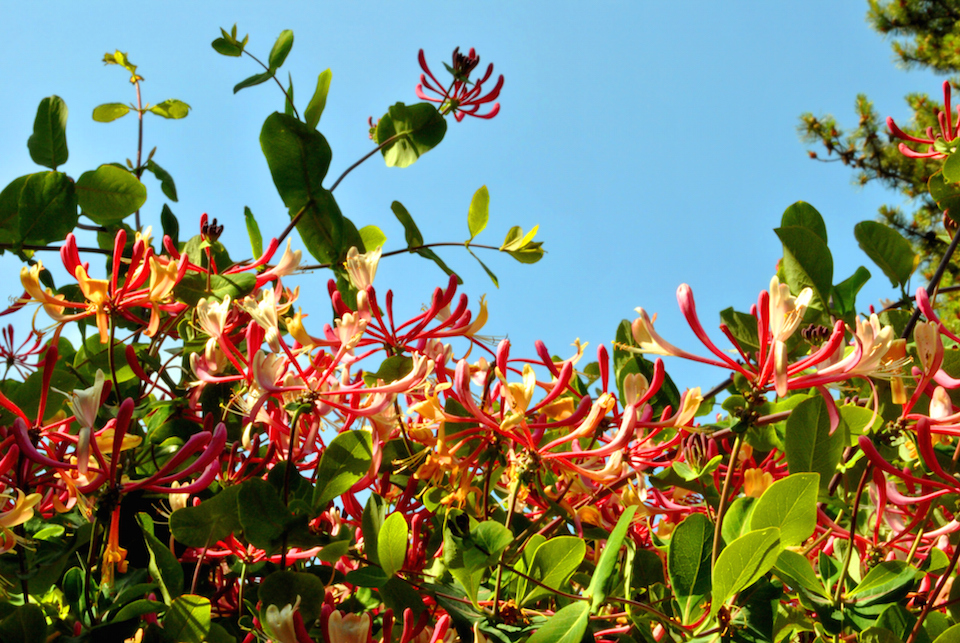 Coral Honeysuckle
Great for a fence or trellis, this high-climbing vine can often bloom sporadically in January and beyond, especially in a warm spot or on a south-facing wall. The beautiful clusters of red or coral flowers will attract hummingbirds and large butterflies, and it has glossy evergreen foliage.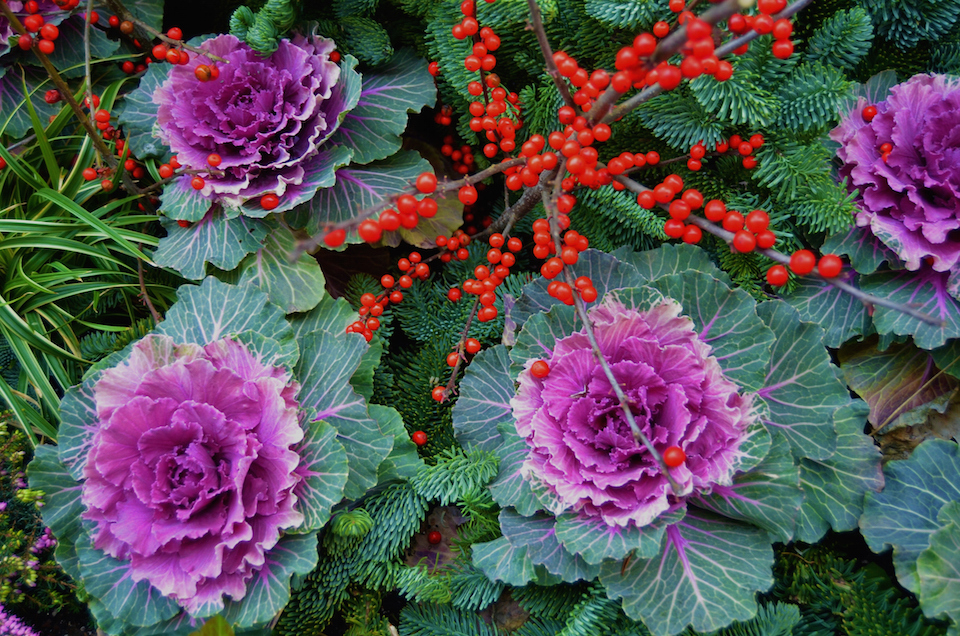 Ornamental Cabbage and Kale
These low-maintenance fall and winter plants become more vibrant as temperatures drop. They provide unique texture to a landscape or flowerbed with their colorful foliage. Cabbage leaves are broad and flat while kale leaves are ruffled, and the plants cover a lot of space. Leaves can be cream, lavender, purple and bicolor green/white, and can survive several frosts.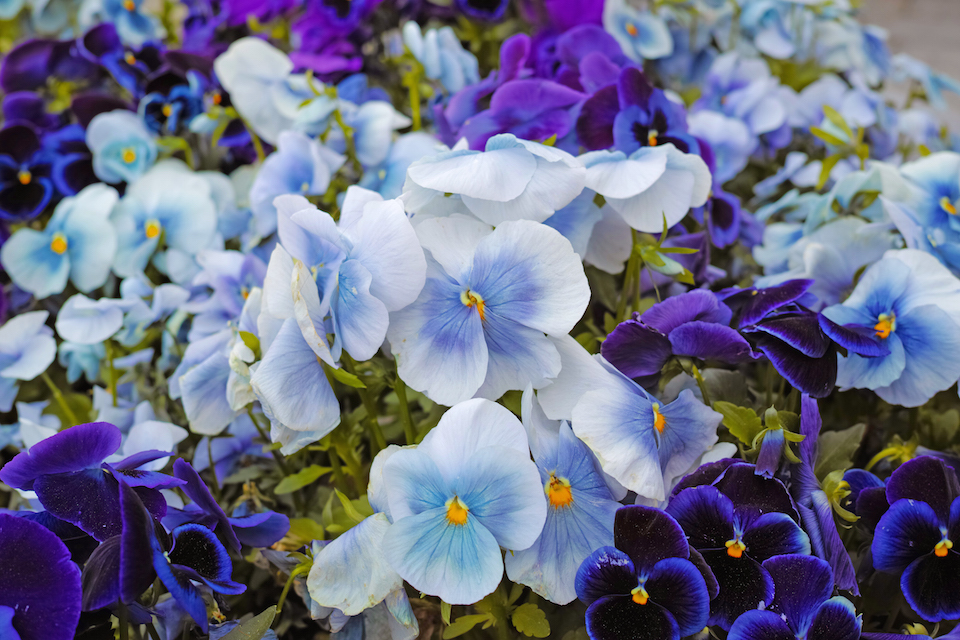 Pansies and Violas
A popular bedding choice for cooler temperatures, pansies and violas bloom continuously through fall and spring. The plants come in a variety of colors, such as yellow, purple, red, white and lavender, and also look great as a border or in containers.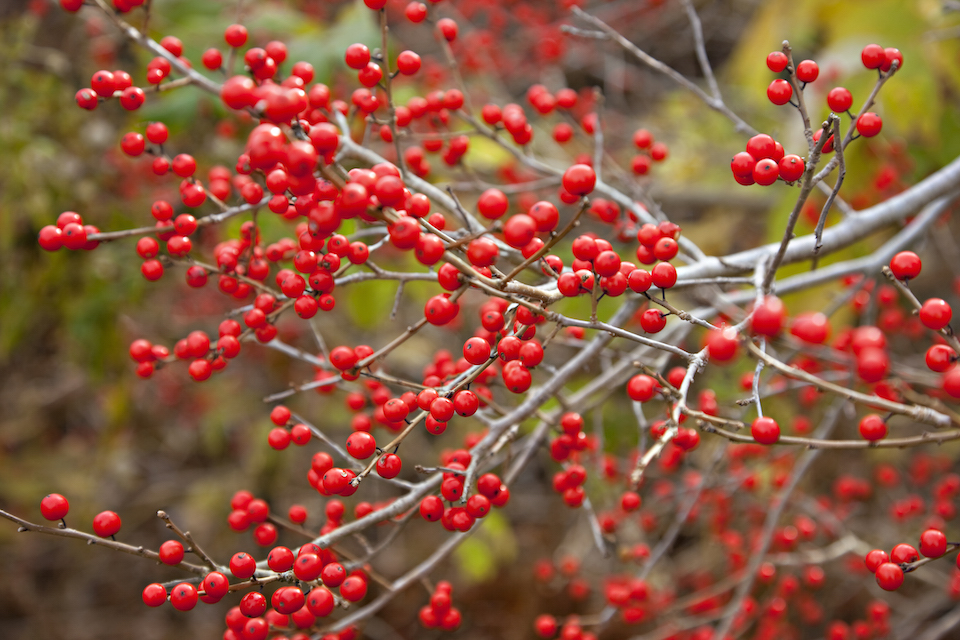 Winterberry
Also known as possum haw, winterberry is an iconic plant in the holly family with bright red or orange berries. When it loses its leaves, the berries are left behind and will last until spring. However, be cautious when planting this one: the berries are poisonous and should be kept away from children and pets. This holly is great for homemade wreaths during the holiday season.