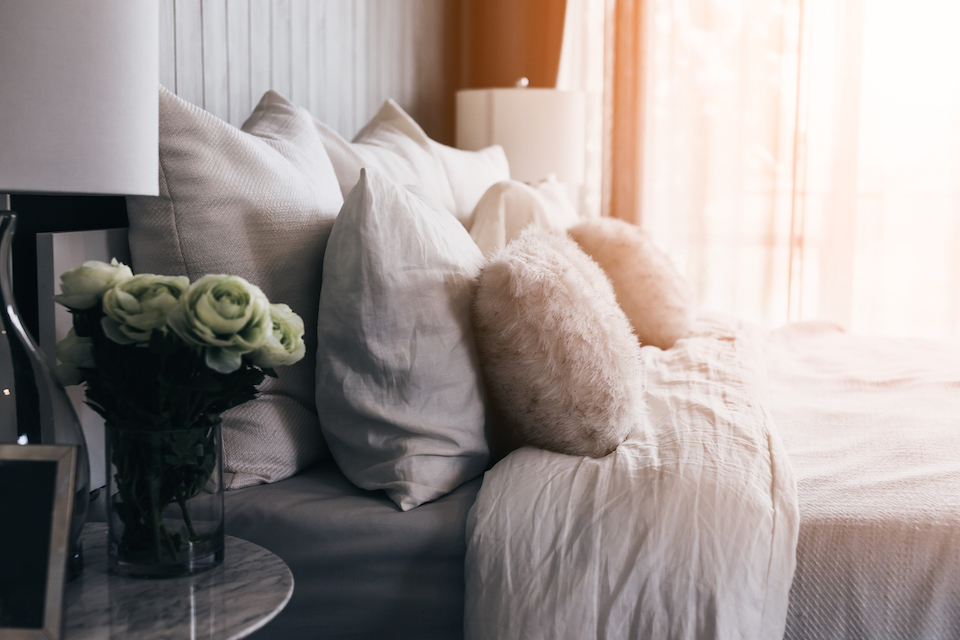 The holiday season is just beginning, and there's a good chance you may be hosting family or friends. Here are some quick tips that will make your guests feel extra special during their stay.
Cheat Sheet
Create a home cheat sheet that provides your guests with the Wi-Fi code, instructions to turn on the television, garage code, and anything else they may need. Be sure to include your address, landline number and any emergency contact information.
Spare Samples
Have tons of hotel freebies and sample products lying around the house? Put them all in a jar in the guest bathroom. Your guests will like the availability of extra products, especially if they may have forgotten something.
Lovely Florals
Placing fresh flowers or plants in the guest room adds brightness and freshness that anyone will appreciate. Bonus points if your foliage is festive!
Cozy Essentials
To create the ultimate retreat for your guests, put a basket in the corner with items that will make them extra comfortable. Think soft throw blankets, magazines, bottled water, snacks and a reading light.
Freshening Up
Be sure to leave extra towels and washcloths in the bathroom so guests will always have dry ones. An extra toothbrush is always a nice touch.
Clean Scents
Adding a candle or diffuser to the guest suite is always a good idea to make the area warm and inviting. It's best to find neutral scents – think fresh linen or clean cotton. If you're feeling extra fresh, a small bottle of room or linen spray is another great addition to the room.
Sweet Treats
A jar of candy canes is a festive and decorative way to offer your guests a midnight snack.