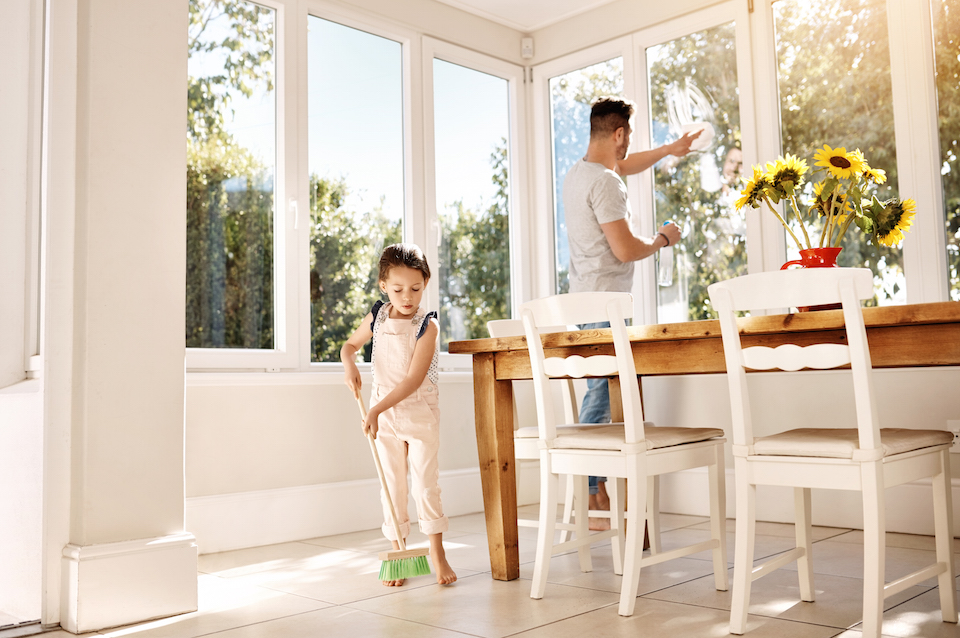 It's a new year, and many of you likely made resolutions revolving around the home: lower energy bills, de-clutter, cook more, etc. One resolution you also may have made is to keep a cleaner home.
For those of you who clean your own home, this resolution can be a big undertaking.
If you're particular about cleanliness, then you may be tempted to clean all the time. Realistically, nobody has time for that. It's better to stick to a schedule.
This helpful home-cleaning guide suggests how often you should complete your regular chores. Follow this schedule and come next season, spring-cleaning won't even be necessary.