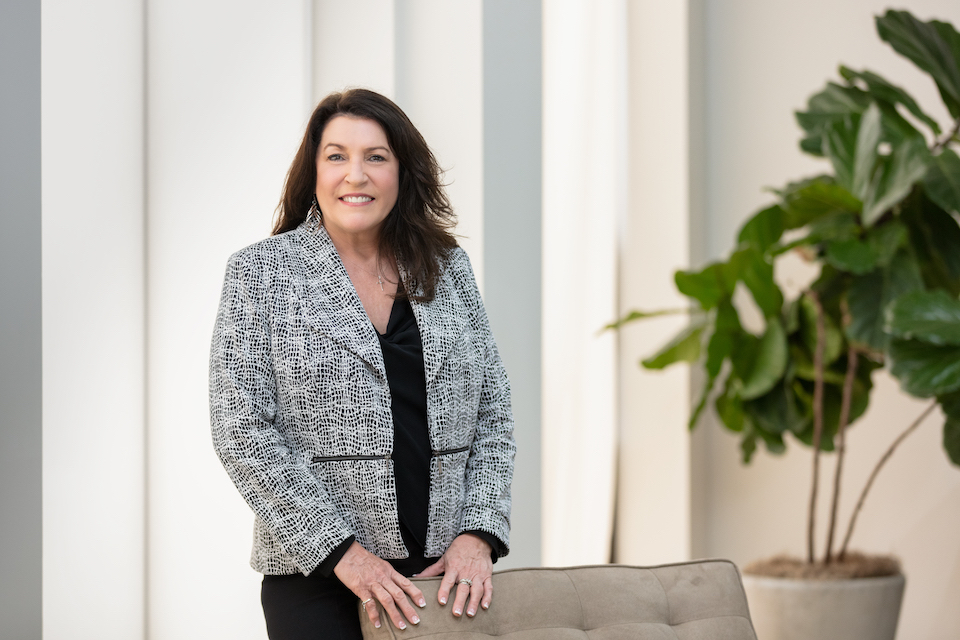 Denaige Pizzutello has been named Professional Development Officer for the Ebby Halliday Companies. Chris Kelly, president and CEO, recently made the announcement. Ebby's in-house professional-development programs are recognized among the best in the residential real estate industry.
When making the announcement, Kelly emphasized the Ebby Halliday Companies' distinct position in the North Texas marketplace as an organization that meets the professional-development needs of its sales associates throughout the entirety of their careers.
"I am thrilled to welcome Denaige Pizzutello to the Ebby Halliday Companies," Kelly said. "Admired and respected in the North Texas residential real estate industry, Denaige possesses an extensive résumé and an intimate understanding of the importance of high-quality education and development for real estate professionals."
Said Betsy Cameron, vice president of business initiatives for the Ebby Halliday Companies, "Denaige has held senior leadership positions at well-known brokerages and title companies, as well as at the Greater Dallas and Collin County Associations of Realtors. Her extensive background and industry knowledge will benefit agents and employees throughout our brands."
A longtime resident of North Texas, Pizzutello grew up in a very large and close-knit Cajun family in Louisiana, where she developed her lifelong passion for serving others. She served six years in the United States Army as a Counterintelligence Special Agent and earned a Congressional Appointment to West Point. She is a two-time recipient of the Army Commendation, Achievement and Good Conduct medals. Pizzutello attended the United States Defense Language Institute, the U.S. Military Academy Preparatory School and the U.S. Army Intelligence Center & School.
Following her military service, she began a residential real estate career focused on professional development.
"I am passionate about teaching the technology behind real estate," Pizzutello said. "I love the real estate industry and the people who are part of it; they make a difference in the lives of others in pursuit of the American dream of homeownership."
"When I first came to Texas in 1994, I didn't know who Ebby was – but I quickly learned," she added. "Ebby Halliday Companies agents are a very loyal and professional group who are highly respected by their peers. I am very much looking forward to doing whatever I can to help them take their careers to the next level."
When not working, Pizzutello enjoys spending time traveling, especially to her favorite happy place in Seaside, Florida, with her husband Mike, their 19-year-old daughter Franki and as many family members as they can recruit! She loves reading and photography, and she is extremely proud of her military service.
To contact Denaige Pizzutello, email denaige@ebby.com.