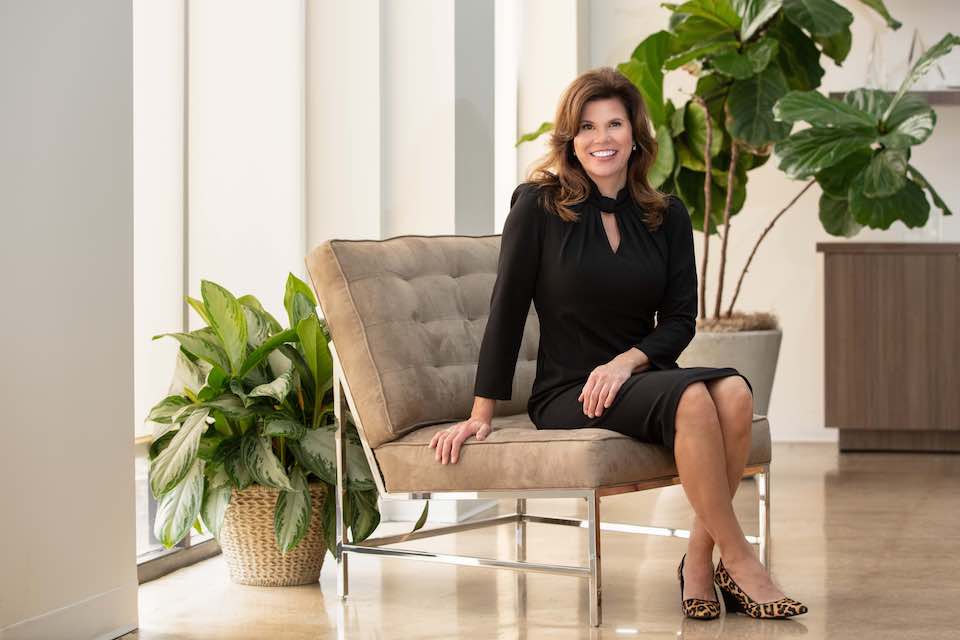 Cathy Keetch has been named sales leader of the Ebby Halliday Companies' Arlington and Mansfield offices. Chris Kelly, president and chief executive officer of the Ebby Halliday Companies, recently made the announcement.
"Cathy is a widely admired veteran of the North Texas real estate industry," Kelly said. "Known for always going above and beyond for clients, she possesses a thorough understanding of residential real estate and a deep appreciation for our company's reputation for outstanding service."
Said Carolyn Rosson, vice president of brokerage for the Ebby Halliday Companies, "Cathy brings to her new role an extensive and varied background in the real estate profession, having previously served in brokerages, title companies and law firms. Her background and experience will be invaluable assets to the clients and sales associates of our Arlington and Mansfield offices."
Before entering real estate, Keetch, a graduate of Texas Christian University, was a special education teacher. She received her real estate license in 1995. A servant leader throughout her professional career, she believes to be a great leader you must serve others first.
"My decision to join Ebby was easy because of the company's history," Keetch said. "I plan to nurture and grow the incredible culture Ebby and many others have built over the past 75 years."
Keetch most recently worked for a well-known title company and is passionate about serving families.
"I love people," she said. "I will be ever-mindful of our agent's needs, the needs of their valued clients, as well as the needs of the Arlington and Mansfield communities."
"As the sales leader of Ebby's Arlington and Mansfield offices, my guiding principle will be the same as our company's – service to our clients, service to our industry and service to our communities," Keetch says. "The Arlington and Mansfield offices will continue to uphold these pillars upon which our company has built its reputation. I couldn't be more excited to walk alongside our Arlington and Mansfield agents as they grow their careers and businesses."
When not busy working, Keetch enjoys spending free time with her family, including her three children, ages 18, 20 and 22. She is also passionate about nurturing friendships and travel.
For more information on Ebby's Arlington and Mansfield offices, visit Arlington.Ebby.com and Mansfield.Ebby.com. To contact Cathy Keetch, email cathykeetch@ebby.com.
Founded in 1945 as a one-woman, one-office firm, the Ebby Halliday Companies are today No. 1 in Texas by sales volume. The Ebby Halliday Companies were acquired by HomeServices of America, a Berkshire Hathaway affiliate and the country's largest residential real estate company based on transactions, in 2018. The Ebby Halliday Companies' core-services brands include Prosperity Mortgage, Home Team Insurance and Texas Premier Title. For more information, visit the award-winning ebby.com.