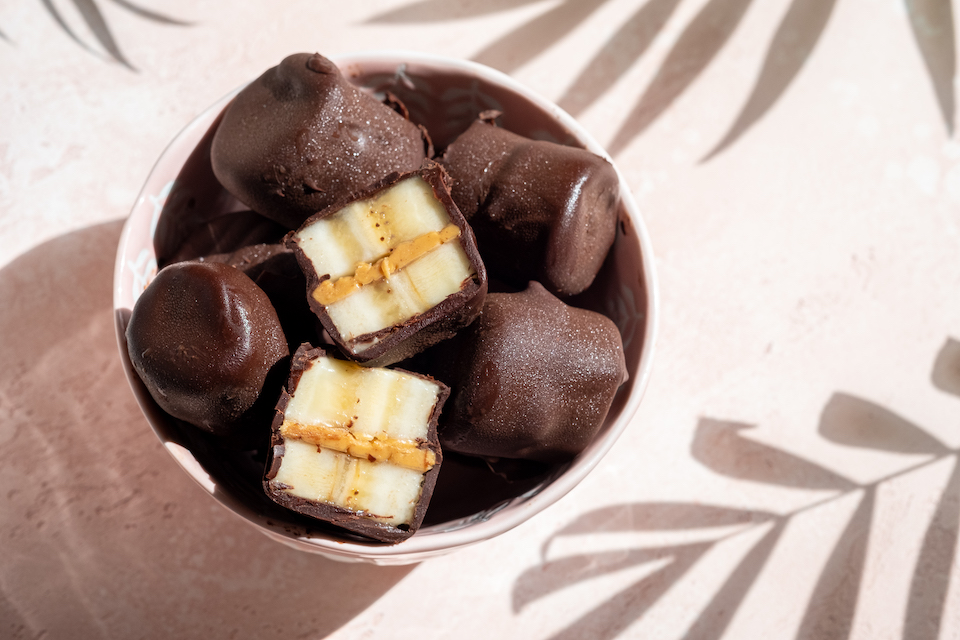 Snacks are known for having a bad reputation but they are equally as important to keeping our energy up, decreasing hunger levels, and preventing us from overeating during mealtime. In fact, healthier options can even aid in weight management.
Here are five healthy and easy snack recipes to satisfy your cravings.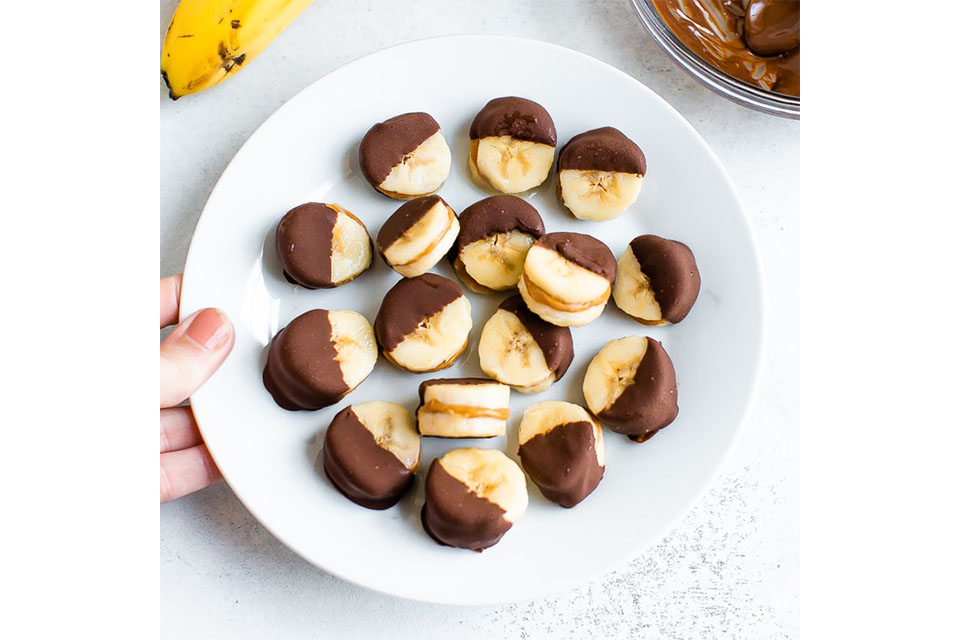 Chocolate Peanut Butter Banana Bites
3 bananas
1/3 cup peanut butter
1/2 cup dark chocolate chips
2 teaspoons coconut oil
Slice the bananas into thin pieces. Then put peanut butter on a banana slice and top it off with another banana slice. Place the slices in the freezer for one hour. Add coconut oil into a bowl with chocolate chips and microwave for one minute. Once the chocolate is melted, dip each frozen bite halfway into the chocolate and place the chocolate covered banana bites in the freezer for 15 minutes. Take the banana bites out of the freezer and enjoy!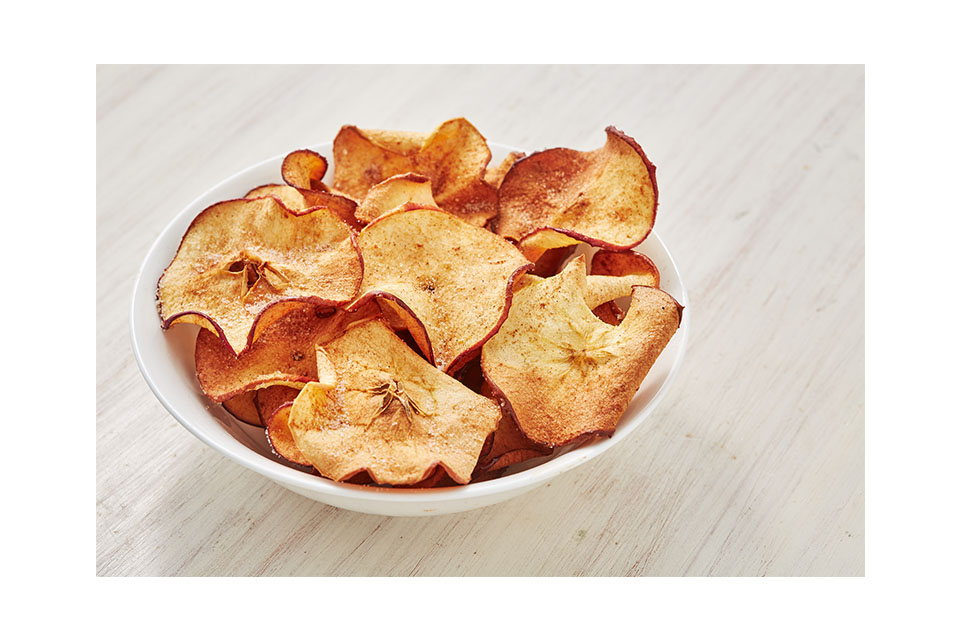 Baked Cinnamon Apples Chips
One apple
1/4 teaspoon ground cinnamon
1 pinch salt
Preheat oven to 250 F. Slice the apple into thin pieces and place slices on a baking sheet. Sprinkle cinnamon and salt on the sliced apple and then bake for 40 minutes or until slightly brown. Let it cool completely before serving.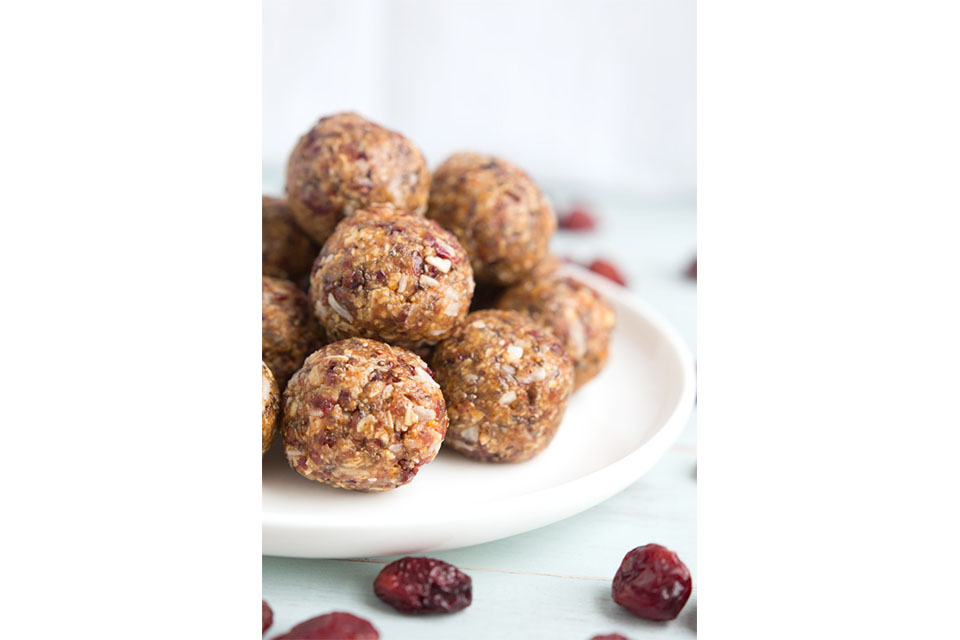 Pecan Cranberry Bites
1/3 cup dried cranberries
2/3 cup almond butter
1/4 cup maple syrup
1 teaspoon vanilla extract
1 cup rolled oats
2 tablespoons chopped pecans
1 pinch salt
Start by stirring the cranberries, almond butter, maple syrup and vanilla extract in a bowl. Then mix in the oats, pecans and salt. Place in the refrigerator for about 30 minutes. Form the mixtures into a ball. Now, you have the perfect pecan cranberry bites.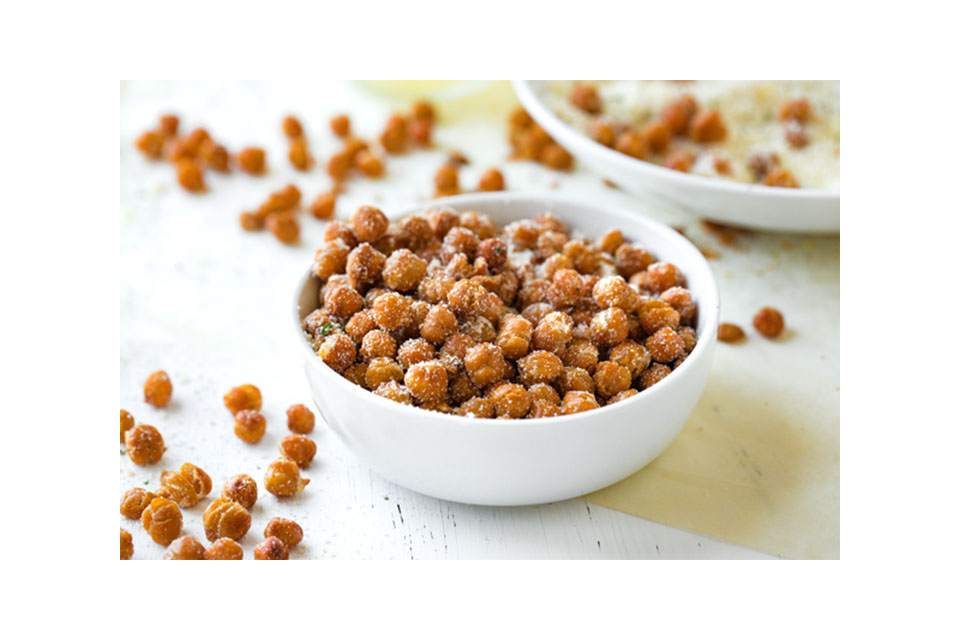 Garlic Parmesan Roasted Chickpeas
1 can or 15 ounces chickpeas
1 tablespoon olive oil
1 teaspoon minced garlic
1 teaspoon Italian herb
2 tablespoons grated Parmesan cheese
Preheat oven to 400 F. Spread out the chickpeas on layers of paper towels and pat dry. Place the dried chickpeas, olive oil, minced garlic, Italian herb and Parmesan into a bowl and toss. Lay the chickpeas on a baking sheet and roast for 30 to 40 minutes or until it looks golden. Before serving, let the roasted chickpeas cool for 5 to 10 minutes.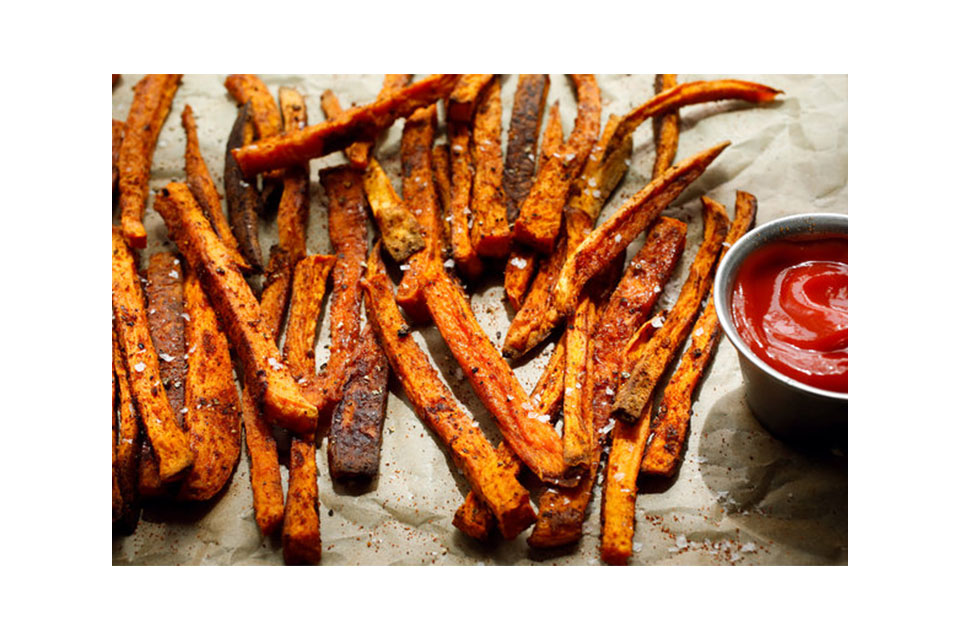 Sweet Potato Fries
1 medium sweet potato
2 tablespoons olive oil
1 tablespoon freshly chopped rosemary
1 teaspoon salt
1 teaspoon ground black pepper
Preheat the oven to 425 F. Slice off the ends of the sweet potato and then slice it in half. Then slice the one-half potato horizontally four times and vertically four times – do the same with the other half. Mix the sliced potatoes, olive oil, rosemary, salt and black pepper in a bowl. Place the fries on a baking sheet and bake for 25 minutes. Let the fries cool for 5 to 10 minutes before snacking.