Home appliances can guzzle energy, especially older models designed in a different era of technology. If you have been wondering if it's better to repair those old appliances or buy newer, more energy-efficient ones, we're here to help.
When is it time to upgrade your appliances?
When your appliances start to break down, most people think first of the inconvenience — and reasonably so. As the clock ticks on your rapidly defrosting freezer meats, it's hard to consider much else. An American Home Shield Warranty is one way to make your life easier. We will assign a qualified local contractor who can diagnose the issue and recommend repair or replacement depending on the age and performance of the appliance. And if we can't repair the covered appliance, we will replace it for you and handle the removal of the defective item.
First, take a moment to reflect on the environmental implications of your decision. Are you extending the life of an energy-guzzling appliance that's driving up your power bill and exacerbating your carbon footprint? What is worse for the planet: contributing to technology waste by throwing appliances away or keeping an inefficient machine running? Unfortunately, it's not always clear — so let's take a closer look.
How old is my appliance?
Old appliances are seldom as energy-efficient as their newer counterparts. Thanks to the marvels of modern technology, newer appliances are typically built to run using less power. If you've got appliances in your home that are more than 10 or 15 years old, they may be both expensive to repair and unnecessarily detrimental to the environment.
Does your appliance still work well?
There's a distinct difference between an appliance that works and an appliance that works well. An appliance that runs smoothly will require less power to function, meaning less strain on precious resources. Performance and the sounds produced by your appliances can be a good indicator of how well your machine works.
Will an appliance upgrade be worthwhile?
For an upgrade to be worthwhile, you'll need to weigh up the economic and environmental costs of replacing your appliance. For example, if your 15-year-old fridge needs new coils, a complete replacement may be more practical than spending half the cost of a new one to keep an old, inefficient appliance running.
The environmental benefits of replacing old appliances
Sometimes, replacing appliances is necessary, and other times, it's simply a matter of upgrading your home appliances to be kinder on the planet. Regardless of the case, replacing old appliances can be environmentally friendly, thanks to the wonders of modern technology. Here are the environmental benefits of upgrading common home appliances.
New vs. old refrigerators
When it comes to upgrading your refrigerator, switching to a new product can have good implications for both the environment and your back pocket.
According to ENERGY STAR, an old refrigerator uses about 33% more energy than a new model with ENERGY STAR certification. You stand to save $144 in average energy costs over five years when upgrading from a 20ft3 refrigerator purchased between 2001 and 2010.
What's better is that you'll also avoid around 411lbs of carbon pollution from entering the atmosphere over that same period. ENERGY STAR also estimates that properly recycling your old unit could save the atmosphere from an additional 1,680lbs of carbon pollution.
New vs. old stoves
Few people are as attached to their fridges, washers and microwaves as they are to their gas stoves, but old gas cooktops are far from the most efficient option for cooking.
According to ENERGY STAR, traditional gas cooktops have an efficiency of approximately 32%, whereas modern induction cooktops are around 85% efficient according to their performance criteria. Induction cooktops use coils to create a magnetic field that generates heat directly within compatible cookware, rather than wasting energy by heating the surrounding air as conventional stoves do.
New vs. old clothes washers and dryers
While necessary, clothes washers and dryers can be significant energy drains in the home. According to ENERGY STAR, clothes washers have dramatically improved efficiency and functionality in recent years. A new clothes washer uses around 14 gallons of water per load, up to 75% less water than agitator washers did 20 years ago. These newer machines that bear the Energy Star label use 25% less energy.
As far as clothes dryers go, ENERGY STAR anticipates that if all dryers sold were certified energy-efficient, 22 billion pounds of carbon pollution could be prevented annually. That's as much as the emissions created by two million cars.
New vs. old dishwashers
Dishwashers use both large amounts of water and electricity, so it's important to make sure yours is energy-efficient.
ENERGY STAR estimates that by switching to a newer, certified dishwasher, you can save an average of 3,870 gallons of water over its lifetime. ENERGY STAR certified dishwashers are also 12% more energy-efficient than non-certified models. Models that are particularly old, manufactured before 1994, also cost an additional $35 a year on utility charges and 10 gallons of water each cycle.
Despite this, dishwashers are still usually more efficient than handwashing. A new ENERGY STAR certified dishwasher will use around a quarter of the energy usage of handwashing and save you around 8,000 gallons of water each year.
New vs. old microwave ovens
Microwaves are an often-replaced household appliance, as their relatively low price tag makes replacement more convenient than repair. Unlike other appliances, they aren't ENERGY STAR certified, making it a little trickier to pick a new microwave that's environmentally friendly.
Thanks to new standards implemented in 2016, new microwave ovens have been built to use less power in standby mode. Standards for energy consumption for microwaves in standby mode tightened by about 75% for countertop microwave ovens and in-built microwave ovens, with hopes to prevent 38 million tons of carbon pollution over the next three decades.
Another benefit is the smart technologies of newer microwave models, with sensors to help you avoid overcooking food.
When not to replace an appliance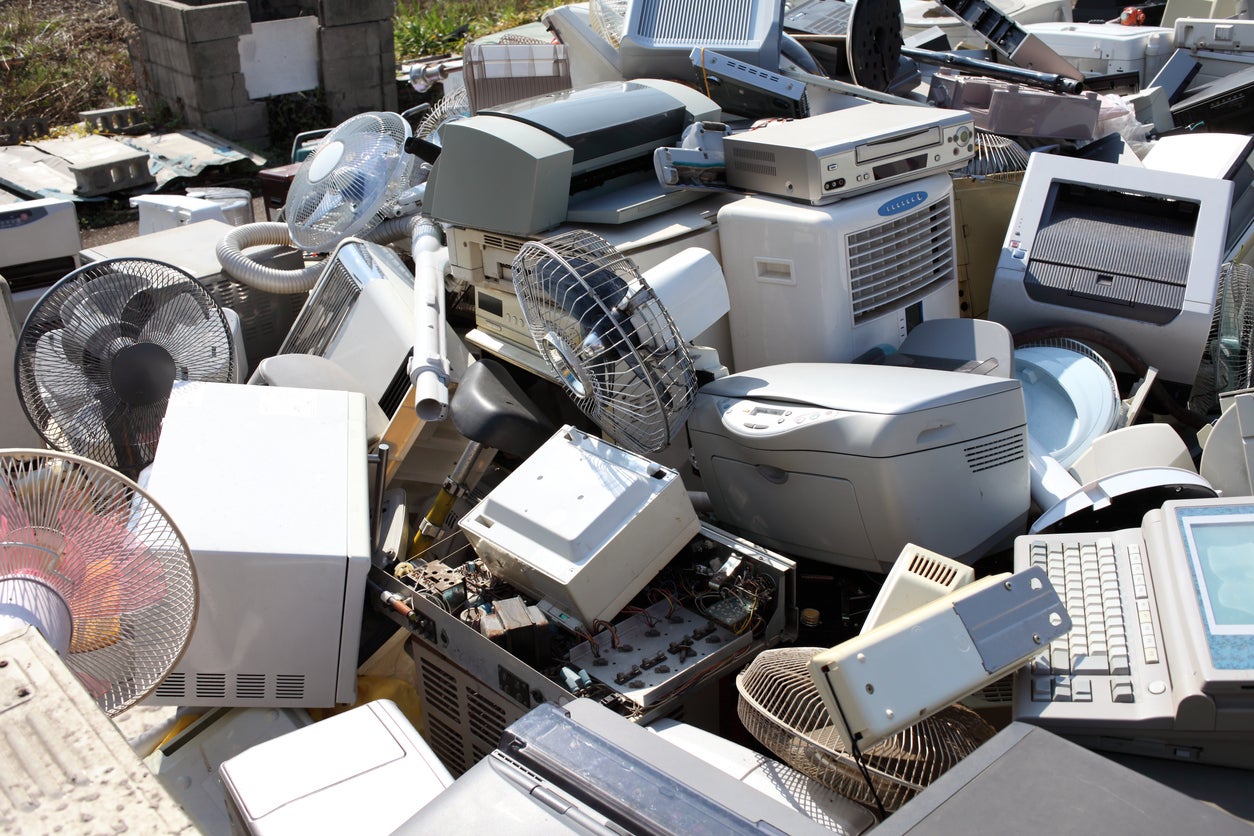 While it's true that new appliances tend to be more energy-efficient than older ones, replacing an old, still-functioning appliance with a more efficient one comes with its own burdens.
After all, your personal environmental footprint extends further than the home. Some things to consider are the resource costs associated with manufacturing and delivering your replacement, as well as the environmental toll of sending your appliance to the dump.
According to a UN Environmental Program-sponsored report, around 53.6 million metric tons of electronic waste was generated in 2020 rather than being recycled. To put this into perspective, that's approximately 57 billion dollars worth of electronics, including appliances.
While it's not always easy to track the direct impact of this, it's safe to say that in some cases, it's better to stick to the old model — especially if it's still working well.
How to thoughtfully dispose of old appliances
Once your appliance has reached the point of retiring, it's time to start thinking about how to dispose of it in the most environmentally friendly way possible. Here are some options to keep your appliance out of the landfill for a bit longer:
Sell it: Facebook Marketplace and Craigslist are full of people looking to purchase cheap broken appliances and flip them for a profit.
Give it away: If your appliance is still in working condition, check to see if any local non-profits may be interested in giving it a second life.
Recycle: Many cities offer recycling programs that will allow you to recycle large appliances. In some cases, you may even receive cash from a scrap metal recycler.
To replace or to repair?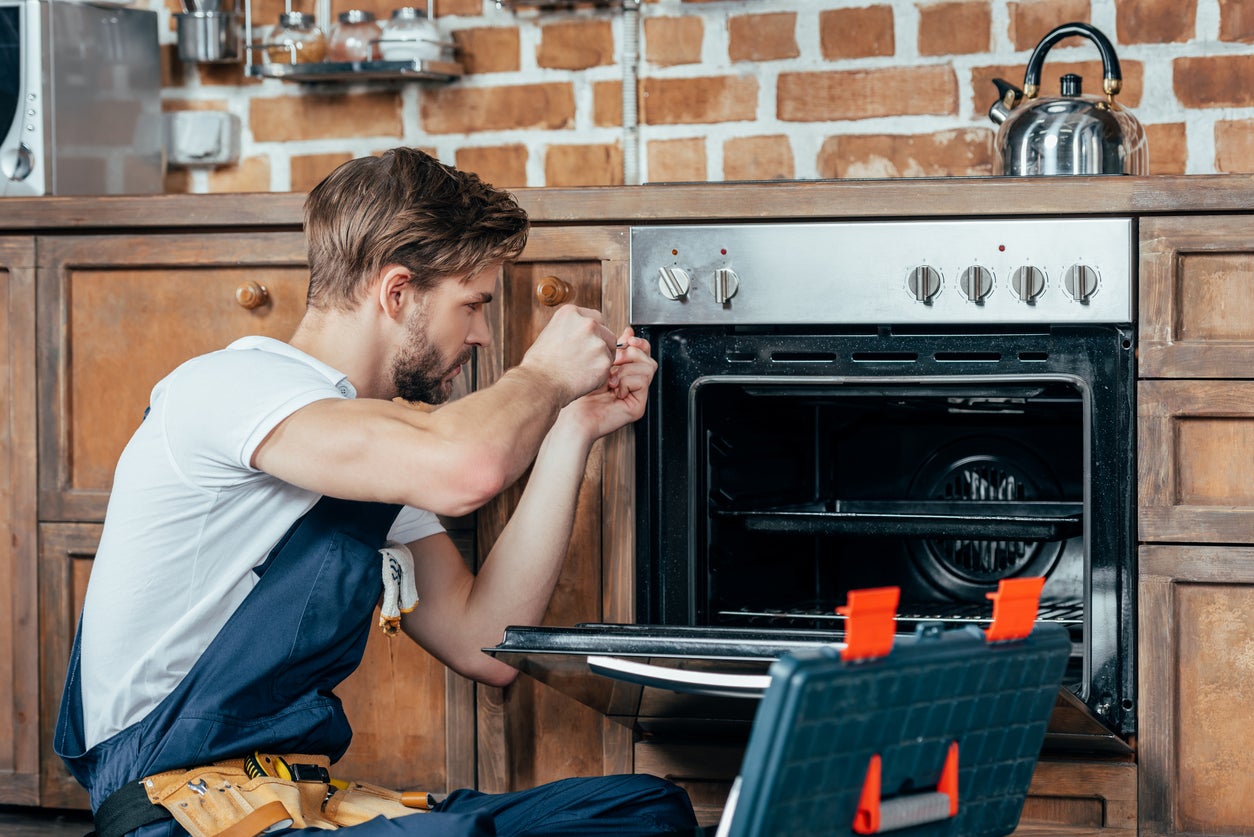 If it ain't broke, don't fix it. With the exception of safety concerns, it's almost always more environmentally and economically friendly to keep appliances until they start to act up. Believe it or not, simply knowing when to repair and when to replace your appliances is a piece of information that will help you on your sustainability journey.
Given the monetary and environmental implications of their initial investment, large appliances such as fridges, washers and ovens should be preserved for as long as reasonably possible. It's generally recommended that you repair your larger appliances for the first five to 10 years, depending on how often they're used. If you've purchased something of exceptionally high quality, this period can extend to up to 20 years.
Smaller appliances like microwaves are likely only worth repairing if they're relatively new or under five years old. The exception would be if the repair was quite simple and could be carried out without paying too much out of pocket.
Still unsure?
If you're still scratching your head trying to decide what to do, let us take care of it for you. With an American Home Shield Warranty Plan, we will assign a qualified contractor to diagnose your appliance-related issues and suggest the best course of action.
Whether it's repair or a total replacement, you'll rest easy knowing that you won't be left out of pocket or without an appliance.