With so many homes today offering beautiful butler's pantries, breakfast bars, and more, we're feeling inspired to become better baristas. Upgrading your morning cup of joe is easy — let these products be your guide.
Nespresso VertuoLine Bundle – $249.99
This state-of-the-art machine produces rich coffee and espresso with the convenience of pre-packaged capsules. Simply insert the capsule and close the lever, and freshly-brewed coffee is at your fingertips. If you also want the option of creating lattes and cappuccinos, you can purchase the machine bundle, which includes an Aerocinno milk frother capable of creating luxurious hot or cold milk foam with the push of a button.

Additional perk: Nespresso has a membership club with coffee specialists available to answer questions seven days a week. Order products online, through the smartphone app, or in Nespresso boutiques near you. You can even schedule delivery of your favorite pods on a regular or as-needed basis.
Torani Syrup Variety Pack – $28.93
Flavor your coffee like the pros with this Torani syrup variety pack. Add a splash to your coffees, lattes, or even hot chocolate for a burst of flavor. If you like to experiment, try out flavors like coconut, raspberry, or peppermint. Each bottle is 25.4 ounces, so feel free to be generous.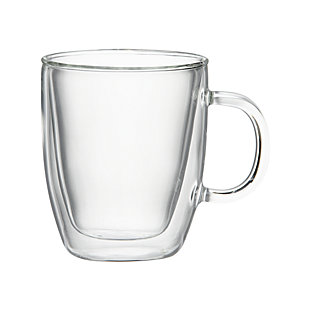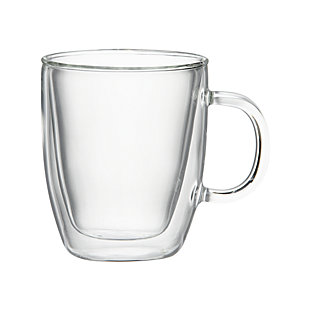 Clear Glass Bistro Mug – $14.95
Make your home into a hip bistro with these handmade glass mugs. The double-walled, insulating design includes industrial-strength borosilicate glass and will keep your beverage hot or cold without burning your hand.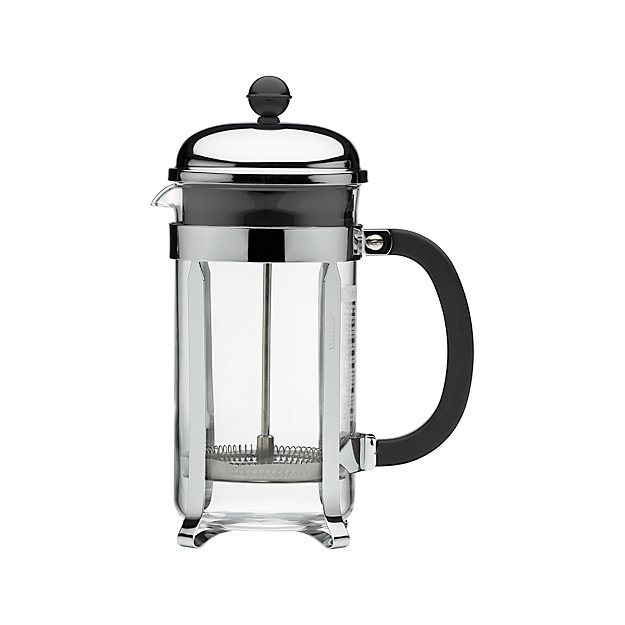 French Press – $30 (12-oz), $40 (34-oz), $50 (51-oz)
The signature dome-topped French press coffee maker offers plunger-style brewing for rich, full-bodied coffee. Tested by the American Culinary Institute, this classic and simple design is outfitted with a patented safety lid.
Cold Brew Coffee Maker – $79.99
Ultra-trendy cold brew coffee is now attainable at home with this KitchenAid cold brew coffee maker. This sleek, stainless-steel brewer makes up to 28 ounces of coffee concentrate that stays fresh in your refrigerator for up to two weeks. Simply mix the coffee concentrate with water, milk, or ice, and enjoy the smooth, full-bodied flavor. The small size is perfect for any refrigerator and even includes a stainless-steel tap for easy dispensing.
Chemex 6-Cup Classic Series Glass Coffee Maker – $38.15
These widely-celebrated coffeemakers offer a sleek look and a chemically correct method for brewing with no moving parts. The hourglass-shaped glass flask does not absorb odors or chemical residues, and will last a lifetime unless dropped or demolished. They come in a variety of sizes and also have options with handles. Be sure to purchase Chemex filters to use with the device.
Electric Spice and Coffee Grinder – $17.12
Grinding your own beans can amplify the aromas and flavors in your coffee. This powerful KRUPS grinder only takes a few seconds to grind up to 3 ounces of beans into a coarse or fine texture. Simply add the beans, close the lid, and press the button. Your drink will taste better than if brewed from pre-ground coffee. This versatile grinder can also be used for spices, nuts, and herbs!