By: Laura Gaskill
In our quest for fresh, beginning-of-a-new-year, organized perfection, it's easy to get a bit carried away in the organizing or office supply store. While specialized sorters and doodads surely have their purpose, more often than not they just add more clutter to our homes. Commit to getting it right this year (and saving a bit of cash in the process) by sticking with these 10 hardworking but often overlooked helpers that are probably sitting in your home right now.

1. One mobile calendar. It doesn't really matter whether you prefer a paper or digital version; the important thing is that you stick with one calendar system, preferably for everyone in the house. Google Calendar is a great, flexible, mobile option you can access from home or on the road.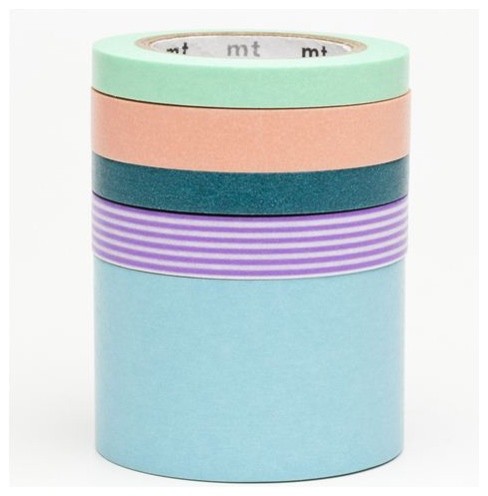 2. Washi tape. Never before has such a humble item (tape!) inspired quite the same level of obsession as this colorful Japanese paper tape. It is easy to tear, removes cleanly from most surfaces, and comes in the most gorgeous hues. Use it to label everything from glasses at a party to files, pantry jars, storage bins and more. And when you are done labeling, use it to wrap a gift, tape photos to your inspiration board or make your own wall art.

3. A magnetic knife strip. A wall-mounted knife rack can do so much more than keep your knives neat and out of the way (though it's great for that, too). Use it to organize spices in the kitchen, tools in the garage, keys by the front door and scissors and other necessities near your desk or crafts area.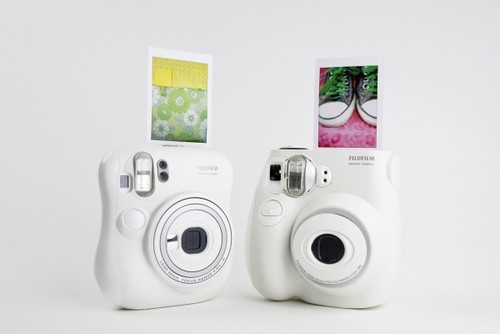 4. Your camera. Snap photos of the contents of storage boxes and kids' toy bins and tape them to the fronts as visual labels. Photos are also ideal for documenting oversize art projects, so you can let go of the original in good conscience.

5. Tote bags. The humble tote bag can work just as hard as a basket or storage box, but with the added advantage of being portable and lightweight. Use totes to sort things you store temporarily, like library books, work materials and workout clothes.

6. Binder clips. Using these tiny workhorses only for their intended use would be missing out — you can also hang art, corral cables, keep packaged goods fresh in the kitchen and keep rolls of ribbon and wrapping paper from unfurling. For extra credit, upgrade your binder clips with small lengths of washi tape (see number 2) and label away.
7. Zip-top bags. One of the most versatile (and cheap!) organizing tools around, baggies can be used to store hardware pieces all together, sort items in your junk drawer, keep toiletries neat in your suitcase, freeze soup flat or even pipe frosting.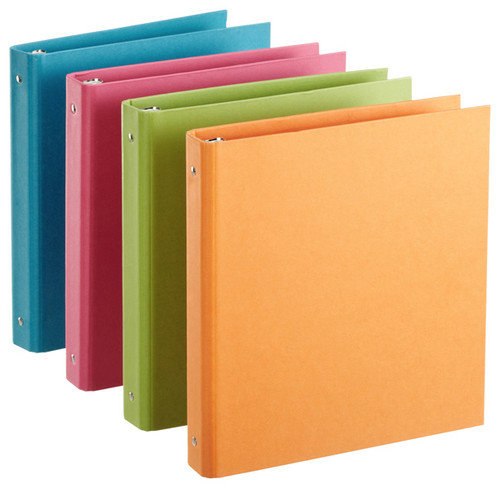 8. Basic binders. Paperwork gets lost easily when piled up in baskets or stacks. Use three-ring or portfolio-style binders (with plastic sleeve inserts) instead to file away instruction manuals, magazine clippings and more.

9. A smaller filing cabinet. Have a giant filing system? You are probably saving too many papers. Make things easier on yourself by going paperless whenever you can and making sure that you really need to save each paper item that you file. Most of us can get away with one or two well-tended drawers.
10. A donations bin. It's one thing to get organized — staying organized is another matter altogether. One tool that has the potential to keep your home neat and clutter free is a permanent bin dedicated to giveaways. Keep it in a central spot where you can toss things in whenever you think of it. When the bin is full, empty it at your favorite charity shop; repeat.
Related Links:
Label the Bathroom Cabinets for Optimal Organization
Dedicate a Hamper as a Donations Bin
More Ways to Organize the Living Room